The best thing about LLCs is their ultimate flexibility that refers to many aspects and spheres. It can be company management and daily operations before tax and even the name of your business. No LLC can exist without a name, and your Articles of Organization will be rejected unless you name your company. However, another plus of LLC as a business structure is that it allows the company to have different names. When forming an LLC, most likely than not, you've heard about a DBA name. It gives you an opportunity to run your company under a name different from that used for LLC registration. This option is of great use when running various business activities under the umbrella of the same LLC.
This way, you'll draw a line between your business operations while making them easily distinguishable for the customers and clients. Sounds promising, right? Keep on reading to learn what is a DBA and how to add DBA names to your LLC business.
What is a DBA?
A DBA is an abbreviation that stands for "doing business as". Usually, LLCs use DBA names when they seek to operate their business under a different name. It's more pertinent to companies operating in commerce, sales, production, and online services. A DBA name is also called a tradename, fictitious, assumed, or business name.
Understanding the term
As a business name, a DBA is opposed to a legal name. As the name of the enterprise, DBA is opposed to the legal name. The legal or registered name of the company is the name mentioned in the documents for the creation of LLC. It is mainly used for legal and formal purposes. This name should be mentioned in important documents, including business contracts, loan agreements, official statements and any other legal documents that must be submitted to state or regulatory authorities. On the other hand, the DBA or company name is designed to perform business tasks such as sales and marketing strategy and company promotion. This is a name that will be announced to the public and used to create a corporate identity and create a recognizable image of the company.
From the legal point of view, you can safely use a registered name as your business name while a DBA requires state registration before you can officially use it for your business. You need to file an application for DBA registration in the state or locality where you are going to run your business activity under this fictitious name. It's also worth noting that a DBA is valid only within the jurisdiction of registration. In other words, to use the same DBA in different states, you'll have to file it in all those states separately. And if you want to make the chosen fictitious name your private property nationwide, you'd better trademark it.
What Are the Reasons for Using a DBA?
A DBA is not just a minor whim or a marketing trick, it has a lot going for it. And there are quite a few reasons to use it for your LLC:
A big LLC advantage is that this business entity is not limited by a single type of activity and gives you a good chance to conduct different operations under the roof of the same LLC. In practice, though, you still need to make those activities distinguishable for customers. With DBA names, it will be as easy as never before. Thus, being able to register as many DBAs as you need, you can conduct several businesses using a single LLC structure instead of filing a separate LLC for each of them. Well, that's what we call the ultimate convenience;
A company name is an important part of the brand and corporate style. If you target to set up a strong brand and make it widely popular, a catchy and memorable name is a must. Yet, if you use your registered LLC name for one brand, you can't use it for branding other product or service lines. This is where a DBA name comes to help allowing you to create many brands that will look different for customers while still being hosted by the same LLC;
A DBA will let you develop your business and realize your ambitious business growth plans without making the legal framework of your business too complicated.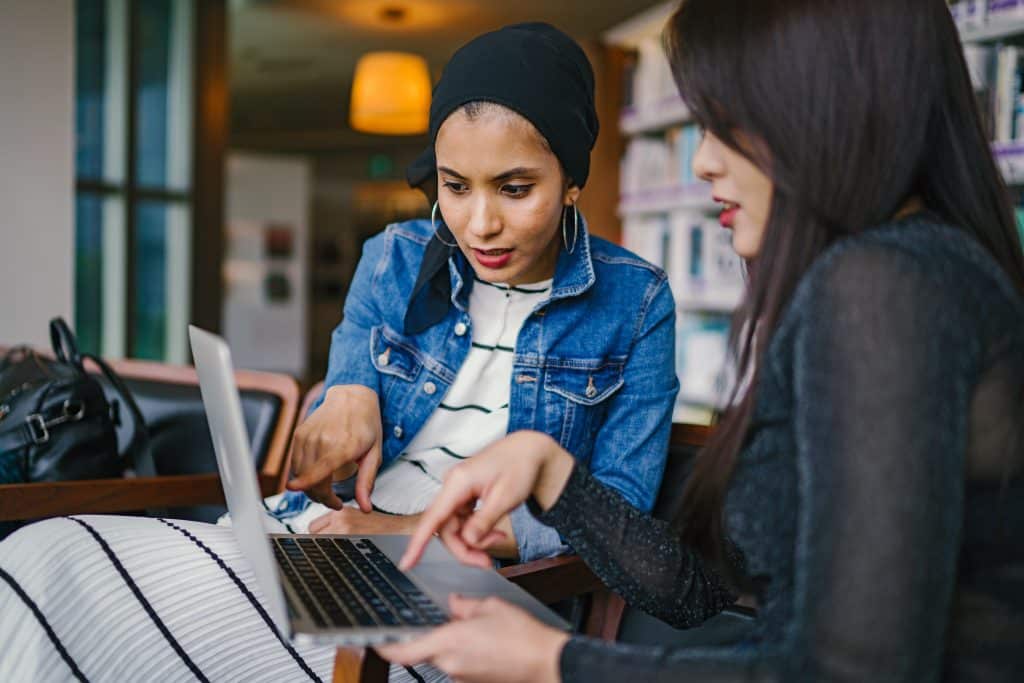 Adding a DBA to an LLC: 6 Steps to Take
As mentioned above, a DBA needs registration to become eligible and be legally used in practice. To make it clearer for you how to add a DBA name to your LLC, we've split the whole process into several key steps you need to take:
Check for DBA filing requirements
It's an initial step to take since each state could have some specific DBA filing rules. Thus, such states as Kansas, Mississippi, Alabama, and New Mexico are the most liberal in this concern and need no DBA registration. Meanwhile, by way of contrast, other states might have strict filing rules with some nuances to spot. So, to start the whole process on the right foot, first, do some research on where to register a DBA for your LLC and what rules you need to follow. For that purpose, you can combine an online search with contacting your state and local regulatory departments.
Choose a name for your DBA
Once you know the filing requirements, you can dig into selecting a name you'll use as a fictitious one. Normally, a DBA name is optioned to create a clearer business picture and let potential customers and clients better understand what you are doing. Besides, a DBA is a part of the marketing strategy and brand power. So, this name should be an attention grabber to make your company and brand recognizable among others. You can choose either a simple and descriptive version or go for an exquisite and creative one. One thing is for sure, though, a DBA name should provide a direct reference to your business activity.
Perform a name search
An approach to choosing a DBA name is similar to that used when naming your LLC. Just like a legal name, a DBA name should be unique, i.e. not similar to any other names registered within a certain jurisdiction. A name search will show if the business name you've picked is distinguishable or not. Hence, it's advisable to have several name versions at hand so that you have some alternatives in case the desired option is not available.
Register the chosen DBA
If the name search gives a thumbs up to the name variant you crave, be nippy about it and proceed with DBA registration. Though DBA filing rules vary by state, a basic process doesn't differ too much. Thus, you'll have to fill in the application form with your LLC registered name, the checked DBA name, your own contact data, and your company address.
The form templates are usually available on websites of local and state governmental authorities such as the Secretary of State or local clerk's office. A completed template is to be filed either at a state or at a county level accordingly, depending on the requirements for your jurisdiction along with the filing fee payment confirmation. DBA filing fees also vary by state but typically don't exceed $100. At this stage, a DBA name for your LLC is considered officially registered. Yet, there are a few more steps to consider.
Comply with the licensing requirements
LLCs often need to have some special licenses or permits in place to conduct some types of business activities, transact operations in some industries, or provide some services. The same is true for DBAs. Depending on the type of products and services you are going to market under your DBA, you might need to register for state or local licenses. Hence, check for the licensing rules in your area to avoid any unexpected penalties and fines.
Think about trademarking
Just like a legal name, a DBA remains distinguishable only in the jurisdiction of its registration and gives no exclusive ownership rights in other jurisdictions. If you want to make this name unique across the country to rest assured no other brand could use it in other states, you can apply for a trademark. Though it's quite a tedious process, the gain is definitely worth the effort.
DBA filing does involve some added research and paperwork and might look a bit intimidating. But the truth is that the trickiest part is picking the right name while the rest is mostly about following legal requirements. Meanwhile, a DBA name not only contributes to a marketing strategy and enables you to run several businesses under one company but also further enhances the separation between your personal and business assets. It will make your business structure more organized and fortify the corporate veil protection.